Author: Mark Wallace Maguire
Narrator: Thomas Cassidy
Length: 8 hours 47 minutes
Series: The Alexandria Rising Chronicles, Book 1
Publisher: Speckled Leaf Press
Released: May 12, 2020
Genre: Action; Adventure

Rand O'Neal, an ambition-less reporter, is given a single task upon the death of his grandfather: Destroy a mysterious map. What should be a simple errand thrusts Rand into a journey across three countries where he discovers humanity's biggest secret. The book is labelled an action adventure, but contains elements of science fiction, suspense, and mystery.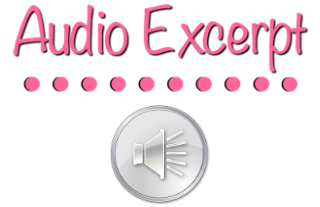 Mark Wallace Maguire is a Kindle best-selling author of several books, including the highly-praised Alexandria Rising Chronicles. He is a 2017 Independent Author of the Year Finalist and a 2017 Georgia Author of The Year nominee. He is also an award-winning columnist and journalist whose work has appeared in dozens of magazines and newspapers at home and abroad. He's been honored by several organizations, including The Associated Press, Georgia Poetry Society and Society of Professional Journalists.
In 2005, he was named Berry College Outstanding Young Alumni of The Year.
When he's not writing, he enjoys hiking, playing guitar, shooting short films and gardening.

Voice actor from the UK. Narrator of over 80 audiobooks ranging from London based police thrillers (The Edmonton Police Series), a variety of financial and self-help books, to the globe hopping excitement of the Alexandria Trilogy. In his spare time he enjoys martial arts, fitness, old German cars and conspiracy theories.

I received this audiobook as part of my participation in a blog tour with Audiobookworm Promotions. The tour is being sponsored by Mark Wallace Maguire. The gifting of this audiobook did not affect my opinion of it.
Symbolism and Numerology in Alexandria Rising
Someone asked me the other day about how much symbolism I crammed into '
Alexandria Rising
. Well, the answer is pretty straightforward: As much as I possibly could. Why do this in an action adventure novel? Well, I figured if I was going to write a novel, I might as well have some fun with it. Example? Okay, no spoiler here, but a character in the book takes Train 42. The number '42' is widespread in the works of author Lewis Carroll who was also an avid numerologist. The number is especially present in
Alice in Wonderland
where it is used several times directly or indirectly. 42 is also present in the TV show 'LOST' as part of the mysterious numbers and author Douglas Adams uses it in his books as well.
So when picking names and numbers, I had a lot of fun. I am very much inspired by T.S. Eliot's
The Wasteland
and Dante's
Inferno
. While I would not put my work on a literary level with those two brilliant pieces, I do love how those works contain mass amounts of allusions, symbolism and interconnectivity. Writing 'Alexandria Rising' gave me an opportunity to create my own little world using those devices. Bonus? I have an appendices in the book which provides some insight and after you read it you can even visit the website,
www.alexandriarising.com
to engage with e links which lead to video, images or research associated with names, places and numerals throughout the book.
Q&A with Author Mark Wallace Maguire
How did you select your narrator?

I was seeking a narrator who could capture not only the tone of my book, but also the pacing and, perhaps, most importantly in capturing the characters' voices and intonations. I auditioned several, but Thomas really shone through. He had the English accent I sought for the gravitas, but also was excellent at accents, pacing, pausing and shifting gears. I was extremely impressed and he was a joy to work with.

How closely did you work with your narrator before and during the recording process? Did you give them any pronunciation tips or special insight into the characters?

I provided some cultural insight to Thomas he wasn't aware of prior such as certain Southern colloquialisms or pronunciations. However, I also wanted to give him a wide berth in relaying what he 'heard' in his head. Since this was truly a joint creation I believed in letting him possess some of the interpretations.

Are you an audiobook listener? What about the audiobook format appeals to you?

I do enjoy a good audiobook. I used to commute between 2 and 3 hours a day and discovered the format was not only an amazing way to pass the time, but a fantastic art form to enjoy. There are certain aspects of an audiobook which just can't be beat such as the simple act of someone really good telling you a story. At the same time, you have the issue of still incorporating your imagination so you are not completely fed the experience as you would be in TV, the stage or the movies.

If this title were being made into a TV series or movie, who would you cast to play the primary roles?

Thomas and I had this conversation. Without getting into the weeds, I was eyeing Ian Richardson from the British version of 'House of Cards' as our primary antagonist, Christopher Waltz as another antagonist and a young Josh Holloway from LOST as our main protagonist.

How did you celebrate after finishing this novel?

A fine bottle of properly aged ale.

What's next for you?

I have a second series of books which are in the fantasy genre. The first book is, "In Pursuit of The Pale Prince." The sequel is set to be published in October 2020. Thomas and I are also discussing him narrating the second book in The Alexandria Rising Chronicles, Alexandria Reborn.


Plugging you into the audio community since 2016.
Sign up as a tour host here.