Author: Carol Newman
Narrator: Carol Newman
Length: 6 hours 58 minutes
Publisher: Carol Newman
Released: Oct. 2, 2018
Genre: Memoir


Through story, "The Road to Anywhere but Here" gives a historical account of the 60s Cultural Revolution. From the age of six when the author received a doll for Christmas and her younger brother woke up to a go-cart, she fought the culture that put men in charge and women in the kitchen. At 19-years-old, Welfare poor, college not an option, she looked at a bleak future of either clerical work with no chance for advancement, or a stifling marriage, so she bought a motorcycle and travelled alone from Vancouver, Canada to San Francisco. Summer, 1966, she was homeless. By fall, she was able to rent an apartment in the Mission District near Haight and Ashbury. Her life began when she won a scholarship to join the American Conservatory Theater's student program. Silver Medalist, 2017 Human Relations Indie Book Awards.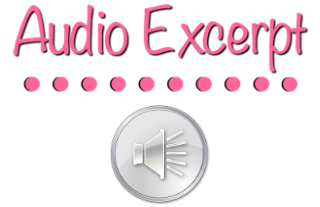 The author/narrator is a musician/writer/actress living in Shelton, Washington and Santa Clarita California with her husband and Pitt/Whippet mix, Iggy. She likes to golf, play racquetball and hike.

I received this audiobook as part of my participation in a blog tour with Audiobookworm Promotions. The tour is being sponsored by Carol Newman. The gifting of this audiobook did not affect my opinion of it.
By Carol Newman
What prompted children of the 50s to become the revolutionaries of the 60s
When I was in high school in Canada in 1964, girls wore girdles and stiff bras that made sure no flesh jiggled. If we admitted to having sex, even if we were in a long term relationship, we were called sluts and our reputations were ruined. By the time I turned 20, the culture had made a radical shift. The plays "Hair" and "Oh Calcutta" celebrated the human body and promoted a we-are-all-one philosophy that encouraged sexual connections.
Many people think Hippies were spoiled children with nothing to do but party and shirk responsibilities, and yes, some kids did hitch a ride on the movement just for the fun of it. But the cultural revolution, starting with the Beat generation, was battling an unjust, hypocritical society. The glorified 50s painted a picture of the gentle, fair, loving patriarch, and the stay-at-home mom who wanted nothing more than to serve her family. In fact, many men were molesting children without consequence, persecuting people different in color or sexual preference, cheating on and sometimes beating their wives. Housewives, forced into a life of drudgery, took valium and sleeping pills to help them through the long, tedious days. The white, all male government was sending our boys to Vietnam.
In any culture, people will follow the rules they learn from childhood. These tenets are so ingrained, they become conditioned responses. We used LSD to unchain our psyches from convention. On Acid, we saw the life in front of us unencumbered by what our parents had taught us.
When my father was out of work as an auto body repairman, we survived on Welfare. Not all that bad for us kids because my mother made sure we were fed. But I watched Mum's helpless decline and vowed that would never be me. I bought a motorcycle and left my home town, not knowing or caring about the dangers I would encounter. By age 20, I had only learned how to play baseball and shoot pool. No music lessons, no working skills. I wanted to learn and experience everything — rush fearlessly into the only life I had been given.

Feb. 23rd
:
4 the Love of Audiobooks
2 Girls & A Book
Feb. 24th
:
Willow Writes and Reads
Books, Tea, Healthy Me
Feb. 25th
:
Eileen Troemel
Reading A Page Turner
Feb. 26th
:
Super Booked!
Texan Girl Reviews
Feb. 27th
:
Nesie's Place
Jazzy Book Reviews
Feb. 28th
:
Audiobook News Blog
The Clipped Nightingale
Feb. 29th
:
T's Stuff
AC Squared Book Blog

Plugging you into the audio community since 2016.
Sign up as a tour host here.