Author: L. B. Anne
Narrator: Alaura Howery
Length: 2 hours 56 minutes
Series: Sheena Meyer Series, Book 1
Publisher: Laurie Best
Released: June 12, 2020
Genre: Middle Grade; Christian Fiction

This story is a captivating blend of Christian science fiction, fantasy, and mystery. For 11-14-year-old listeners who enjoy books such as A Wrinkle In Time.

"Do you believe in angels?"

Sheena Meyer is the girl that brings an extra sandwich to school each day just in case someone doesn't have lunch. She's also the girl that questions and investigates everything, driving her parents and teachers nuts. She spends most days waiting for some grand event to happen and change her life. But this isn't what she had in mind.

The Murk is coming for her because of a gift she doesn't know she has.

Nine years ago an angel appeared in front of select kids all over the world. In Michigan, it appeared in a willow tree in front of a four-year-old little girl. She's the only child that saw it, the one with the gift. Sheena is now thirteen and has since forgotten what she saw. But things change when her father is in a terrible accident, and she witnesses a supernatural being save him.

"I saw what you did. Come back!"

An elderly man, the arrival of a peculiar new kid at school, and mysterious text messages will change everything Sheena has ever believed in, sweeping her out of a humdrum, teenage existence, and setting in motion what one little girl's destiny can mean to the world.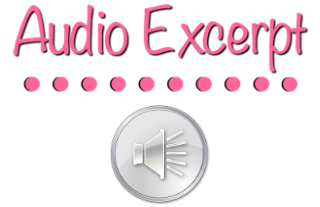 L. B. Anne is the author of the Lolo and Winkle, Sheena Meyer, Curly Girl Adventures, and the soon to be released Everfall book series. She writes diverse chapter books geared toward six to fourteen-year-old readers (depending on the series). She is a member of the Society of Children's Book Writers and Illustrators (SCBWI), a guest speaker; presenting at libraries and schools nationwide, a mentor, and a mental health advocate. L. B. Anne resides on the Gulf Coast of Florida with her husband. When she is not inventing new obstacles for her diverse characters to overcome, you can find her reading, playing bass guitar, running on the beach, or downing a mocha iced coffee at a local cafe while dreaming of being your favorite author.

I received this audiobook as part of my participation in a blog tour with Audiobookworm Promotions. The tour is being sponsored by L. B. Anne. The gifting of this audiobook did not affect my opinion of it.
Author L. B. Anne's Reasons why readers who love A Wrinkle in Time will appreciate this title
Readers who love
A Wrinkle in Time
will appreciate
The Girl Who Looked Beyond the Stars
for the way both stories center on a battle between good and evil while also capturing the inward battle of learning to believe in oneself. Both Sheena Meyers and Meg Murry embark on quests to find the strength that lies within them.
The Girl Who Looked Beyond the Stars
is about a thirteen-year-old girl who follows angels on a fantastic journey into her purpose.
From the beginning of the story, readers sense Sheena is happy with who she is and with not being like everyone else. From her loving Stevie Nicks' music while her friends enjoy hip hop to her protest against plastic straws to bringing an extra sack lunch each day for a student that may not have lunch money. But readers will also discover that like Meg, Sheena still has a lot to learn about what it means to believe in herself.
In Sheena's case, believing in herself means accepting she's the last gleamer and has a purpose beyond what she ever knew was possible. Throughout the novel she continues to question herself. As her supernatural abilities emerge, she fears a darkness that also emerges and seeks to control her–a darkness that blackens her dreams night after night.
Both novels are meaningful for middle school aged readers; although children as young as nine years old are reading them.They take readers on fantasy adventures involving fear and friendship. The power of love and the value of individuality are themes that run through both stories.
Readers will enjoy the mystery involved in
The Girl Who Looks Beyond the Stars
and the close relationship Sheena has with her friends and parents. The school scenes and interactions with the school staff may remind them of their own schools.
The Girl Who Looked Beyond the Stars is not only about a war between light and darkness, it tells the tale of a war brewing within Sheena–a battle she must fight with the strength that lies within her. Both Meg and Sheena's characters are similar in this way. Both girls rely on a quality within them they struggle to trust. Meg's strength is her love. Sheena's strength is her hope–and not just any hope, but the biblical definition of hope: the confident expectation of what God has promised. Her hope in the promise of another will make her braver than she ever imagined.

Sheena Meyer
13 yrs old

African American

Brown curly shoulder length hair

Brown eyes

5'2

Very honest, independent, outspoken

Daughter of Jonas and Belinda Meyer

Only child

Loves pancakes

Loves Stevie Nicks music

Christian

Born in and lives in Muskegon Michigan

Future activist

Sees angels
Chana
13 yrs old

Best friend of Sheena

African American

Confident

Popular

Loves black licorice
Theodore
13 yrs old

Best friend of Sheena

African American

Basketball player

Fortnite player

Protective
Mr. Tobias
86 yrs old

Caucasian

Shoulder length thin white hair

Wheelchair bound

Seemingly surly

Mysterious

Sees angels

Sheena's mentor
Ariel
14 yrs old

4'11

Curly hair

Innocent

Soft spoken

Mysterious


Plugging you into the audio community since 2016.
Sign up as a tour host here.