Author: Georgia Rose
Narrator: Henri Merriam
Publisher: Three Shires Publishing
Released: Jan. 23, 2019
Series: The Ross Duology, Book 1
Length: 9 hours 20 minutes
Genre: Romantic Suspense


A woman with a hidden past. A new love on the horizon. Will the truth set her free or cost her everything? Madeleine Ross has meticulously organized her world to leave no trace of her criminal past. After creating a new identity for herself, her only remaining connection to her previous life is the security work she does for a small-town insurance company. But when she starts falling for her handsome boss, Dan, she's worried letting him in will expose secrets best kept locked away…. As their attraction grows stronger, Madeline's attempts to keep Dan in the dark go horribly wrong when a dangerous ex emerges from her unsavory past. After her former flame gives her an offer she can't refuse, she has one choice left: ditch her life as a thief to let Dan in or embrace her shady dealings to destroy her only shot at a happy future…. Parallel Lies is fast-paced romantic suspense. If you like troubled heroines, character-driven action, and powerful emotions, then you'll love Georgia Rose's thrilling novel. Buy Parallel Lies to unlock a secret identity today!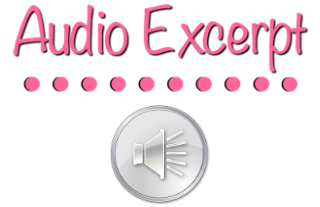 Georgia Rose is a product of rural England and the countryside setting is the theme running through her books. She loves strong characters and finds developing them incredibly satisfying.
Instructing and working with horses has provided the knowledge needed for some of her storylines and these can come from a fragment of conversation, via Georgia's not so surreptitious people watching or most often from her overactive imagination.
Georgia's busy life is set in a tranquil part of rural Cambridgeshire in the UK where she lives with her much neglected husband and dog.
She loves afternoon tea, the way the word loquacious rolls off the tongue and she sincerely believes inanimate objects have feelings.
She does not care for clowns or kites and can't understand why adding salt to caramel is seen as a good thing.
She also hates every photo ever taken of her…

I received this audiobook as part of my participation in a blog tour with Audiobookworm Promotions. The tour is being sponsored by Georgia Rose. The gifting of this audiobook did not affect my opinion of it.
Q&A with Author Georgia Rose
Tell us about the process of turning your book into an audiobook.

I not only produce my own books but those of other authors too and while I was at the launch of a client's book I was chatting to one of the guests who I knew to be an actor and it suddenly occurred to me she might be interested in narrating my books. I asked, she was and we took it from there. She lives in the next village to me and with the huge learning curve, for us both, she has taken the lion's share and sourced the studio, sound guy and dealt with the mechanics of the whole thing, something I'm tremendously grateful for.

Do you believe certain types of writing translate better into audiobook format?

I haven't considered that at all actually. I write in first person which I think lends itself particularly well to being read as you can really get into the character. But as there is something inherently lovely about being read to I'm sure all books can be enjoyed in audio.

Was a possible audiobook recording something you were conscious of while writing?

No, it never crossed my mind. I thought it would be prohibitively expensive so concentrated on the ebook and paperback versions.

How closely did you work with your narrator before and during the recording process?

I decided to ask Henri to narrate Parallel Lies, rather than my trilogy, as that was a standalone, and I thought if it didn't work out at least I was only in for one book. At the time I forgot readers were requesting a sequel and I was already trying to come up with the plot for that! So I ended up doing Loving Vengeance too. Henri and I had a couple of meetings to discuss the project and Henri read Parallel Lies first, which she loved, and I gave her a printed out version on A4 paper. She went off to record it then when Loving Vengeance was released we repeated the process.

Did you give them any pronunciation tips or special insight into the characters?

We discussed a couple of the characters and their accents but otherwise I left Henri alone to do with it what she wanted as she is far more experienced than I. Fortunately I am delighted with the result, although I was tremendously nervous when she first sent it to me!

Were there any real life inspirations behind your writing?

No. People who know me tell me this or that character reminds them of whoever but they are wrong. I wouldn't base a character on anyone although obviously all your writing is influenced by your surroundings and people you've met in your life in some way.

How do you manage to avoid burn-out? What do you do to maintain your enthusiasm for writing?

I don't! And I've really struggled for the last few years. However, I am feeling the enthusiasm again and thoroughly enjoying my current project even though it's the start of a series. If I look at the whole thing it feels completely overwhelming so I don't, I simply concentrate on putting one word in front of another and we'll see where it goes from there.

Are you an audiobook listener? What about the audiobook format appeals to you?

I am not, although on the rare occasion when I have, a long solo road trip for example, I have loved it. I don't have the opportunity to listen to books at the moment. I work from home and can't listen when I'm doing that. Then when I walk the dog or drive anywhere it's generally in silence as I need the quiet in my head to work on the stories I'm trying to write.

What gets you out of a writing slump? What about a reading slump?

I have never been in a reading slump so that's not an issue. When I get in a writing slump though I start something new even though I know I shouldn't. I abandoned a manuscript that is 75% complete at new year as it was getting difficult and delighted in opening up a new blank page instead.

In your opinion, what are the pros and cons of writing a stand-alone novel vs. writing a series?

A standalone is all round easier to write (until those readers start demanding a sequel!) as the whole story is nicely packed into one book. The downside is that it's harder to market. Writing a series can become unwieldy and I fear leaving one of those hanging threads behind in my race to the end. However, it is easier to market a series and readers do love being able to read one book after another in one they enjoy.

Author Georgia Rose's Top 10 Perks of Being an author
You can work in your pj's, should you want to.

Everything in your life now counts as research.

You can do your work everywhere and anywhere.

Sometimes people find what you do reasonably interesting.

You get the voices out of your head by translating them into the words on a page.

You feel joy when your words align in a perfectly delivered sentence.

You get to find readers who genuinely enjoy your work and tell you so.

You get to create terrific characters.

You get to work alone, or you can join in with the tremendous online community of writers, should you want to.

You get to type The End…

you into the audio community since 2016.
Sign up as a tour host here.