Author: Melissa McPhail
Narrator: Nick Podehl
Length: 29 hours
Series: A Pattern of Shadow and Light, Book 2
Publisher: Podium Publishing
Released: Sep. 6, 2016
Genre: Epic Fantasy
At long last, the reason for the blessed Adept race's decline has been discovered: powerful beings known as Malorin'athgul are disrupting the Balance and preventing Alorin's Adepts from awakening to their gifts. Who are they? Where are they? And how can they be stopped when they wield a power meant to unmake the universe itself?

In T'khendar, Prince Ean val Lorian has forsaken his companions in blood and battle to join the traitorous Fifth Vestal in T'khendar in the hopes of gaining some insight into the tragedies that plagued his return. Now, he must confront the man he's long thought of as his enemy and discover the role he is meant to play in the First Lord's darkly magnificent game.

The Vestal Raine D'Lacourte has followed his traitorous oath-brother, Björn, through six kingdoms and into the distant realm of T'khendar seeking explanation and atonement. But the condemned realm harbors shocking secrets, and Raine soon realizes he's facing his greatest enemy yet – not in Björn, but in the truth.

Elsewhere in Alorin, the young truthreader, Tanis, faces a new villain in the fiery-eyed man he followed from the café in Rethynnea; the soldier Trell struggles to reconcile his growing feelings for the girl he rescued from the river against the guilt of his unknown past; and in Tambarré, another truthreader named Kjieran van Stone treads the incense-filled hallways of the Prophet Bethamin's temple, hoping to uncover a plot of treachery and betrayal before the Prophet demands his soul.

The time has come for each player to claim his role in the First Lord's masterful game. All will be tested, but only time will tell how many can survive the dagger of Adendigaeth.



Book 5 is now available!
The First Lord's game has reached a critical apex. For the first time in millennia, the teams are equally matched. From the dimension of Shadow to the realm of T'khendar, from the Empire of Agasan to the fire deserts of Avatar, Ean, Tanis, Trell, Sebastian and the rest of Bjorn's Players will be holding their positions against immortal enemies in a game where mortal consequences hang in the balance of every choice.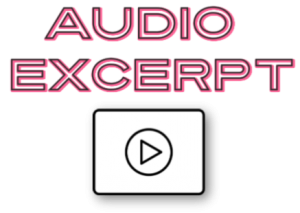 Melissa McPhail is the author of the best-selling epic fantasy series A Pattern of Shadow & Light. She's the mother of twin girls who think boys in books are just better, and the adoptive mother to four very large cats who basically rule the roost; and while she can never leave the house in one attempt, she's pretty darn good at spinning a tale. She's also a classically trained pianist, violinist and composer, a Vinyasa yoga instructor, and an avid tea drinker. Melissa's fantasy series has won eight best fantasy awards and (even more importantly to her) a fiercely devoted following. She is known for being an engaged author on social media and welcomes your thoughts on her work, the speculative fiction genre or writing in general.

Nick Podehl is an award-winning audiobook narrator and voice actor who's narrated hundreds of titles across many different genres. In addition to narrating the epic fantasy series A Pattern of Shadow and Light and prior to his new long-term deal with Podium, he narrated the epic fantasy series the Kingkiller Chronicles, as well as some iconic works of teen fiction – including Wonder, and Will Grayson, Will Grayson. He was named an Audible Customer Favorite in 2018 and has been honored with an Audie Award, along with multiple Earphones Awards from AudioFile Magazine. He lives and works in the Midwest with his lovely wife and two beautiful daughters.
Podium is an industry-leading independent audiobook publisher built upon the foundation of successful partnerships with self-published authors and narrators. With deep share of voice in the genres of Science Fiction, Fantasy and Romance, the company has enjoyed quick commercial and critical acclaim, releasing almost 1,300 audiobooks, numerous best-sellers, winning an Audie Award and 13 Voice Arts Awards. Podium is best-known for supporting, nurturing and discovering independent authors and narrators from the U.S. and around the world. The company gained international notice when it took a risk on one-time unknown author Andy Weir (The Martian) and turned his e-book into the largest audiobook seller in the world.

Q&A with Author Melissa McPhail: Part II
Is there a particular part of this story that you feel is more resonating in the audiobook performance than in the book format?

You would have to ask this of the many readers of mine who have both listened to and read the series, often multiple times.

If you had the power to time travel, would you use it? If yes, when and where would you go?

I would save the Library of Alexandria.

What do you say to those who view listening to audiobooks as "cheating" or as inferior to "real reading"?

I think they're taking a limited view.

One value of fiction is that it builds imagination. I admit a certain bias when saying that fantasy and other speculative fiction may be more efficacious towards this end than mainstream fiction, because generally speculative fiction requires real effort on the part of the reader to picture the unfolding world and events in his or her mind.

But I think that all reading is valuable, if only for the life lessons, insight and a view towards experience that reading provides those who may not ever have those experiences themselves.

If a person will never find the time to sit down and read a book but can make the time to listen to a book, isn't it far more important for the story to reach an audience than the specific means of its telling? It would be much more challenging for me to sit down and read twenty-two hours of lectures on the Black Death, but I could listen to them all in the car while running errands or handling projects throughout my day.

Lastly, some people are auditory learners and actually retain information (whether real or imaginary) much better if they hear it instead of read it.

How did you celebrate after finishing this novel?

I took time off in a tropical location to make my way through a large chuck of my desperately backlogged To Be Read list.

What gets you out of a writing slump? What about a reading slump?

I have far too many books on my TBR to have ever experienced a reading slump, but if I'm stuck on a chapter or suffering from writer's block, I usually go for a long drive with some favorite music, and somewhere along the way, the ideas will start flowing.

In your opinion, what are the pros and cons of writing a stand-alone novel vs. writing a series?

I've only ever written a series, so I can speak to the pros and cons of this side of the question. A series is perfect for my genre, because epic fantasy readers generally want to be immersed in the world, and so long as the characters are interesting and the story is entertaining, they'll want to stay in the world as long as possible.

Writing a series means you have three or more books to fully develop your characters and carry the plot through to its conclusion. In my case, I'm 1.5 million words in print and writing the sixth and final book in the series now. That's a lot of potential for world-building and character development!

It's been a huge joy for me to see endless possibilities for creation in the universe of my series, and to have the freedom to develop specific characters and subplots that deepen the story and contribute to the vitality of my world.

In my opinion, the largest cons of this kind of storytelling are a) that there are numerous chances to make mistakes in continuity, b) you have to be careful to avoid making each new conflict so much bigger than the last one, lest you wind up with Michael Bay-style action or characters that are so powerful they're practically gods (which ruins the tension and leaves few challenges for the character to overcome), and c) you run the risk of feeling ready to write something new and different while your current series is still far from finished.

What bits of advice would you give to aspiring authors?

Write, write, write and write some more. In my experience, it takes at least 300,000 words for a writer to gain a concept of his/her own voice in any way that is lasting.

What's next for you?

After I finish

A Pattern of Shadow and Light

(most likely with book six, though I once said that about book five also), I have an urban fantasy in the wings, which I look forward to developing.

I received this audiobook as part of my participation in a blog tour with Audiobookworm Promotions. The tour is being sponsored by Podium Publishing. The gifting of this audiobook did not affect my opinion of it.


Plugging you into the audio community since 2016.
Sign up as a tour host here.