Free to a good home! Or a good reader….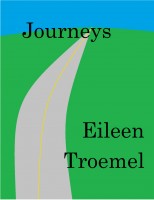 From now until May 31, I'm giving away a short story Journeys. On Smashwords, I'm giving away this short story. Follow the link and put this story in your cart. Here's the coupon code to get it for free. DF76F

This story pushed in my head for a long time. When I finally got it written it felt like a party to express so much of myself in a story.
Here's a description:
Lifelong friends Nora and Kat leave behind family to spend a weekend together. Catching up, Kat confesses her dissatisfaction with her church and the lessons they're teaching her children. Nora, a witch, performs a full moon ritual unaware Kat watches. Kat wants to know more about Nora's beliefs. Is Kat a witch too? She's not sure. They discover truths about themselves and each other.