Author: Maria Grace
Narrator: Benjamin Fife
Length: 8 hours 11 minutes
Series: Jane Austen's Dragons, Book 1
Publisher: Maria Grace
Released: July 2, 2019
Genre: Epic Fantasy


England is overrun by dragons of all shapes and sizes. Most people are blissfully unaware of them and the Pendragon Treaty that keeps the peace between human and dragon kind. Only those born with preternatural hearing, like Fitzwilliam Darcy and Elizabeth Bennet are able to hear and converse with dragonkind.

When the first firedrake egg laid in a century is stolen from Pemberley, the fragile dragon peace teeters on collapse. Darcy has no choice but to chase down the thief, a journey that leads him to quaint market town of Meryton and fellow Dragon Keeper, Elizabeth Bennet.

Elizabeth shares a unique bond with dragons, stronger than anything Darcy has ever experienced. More than that, her vast experience and knowledge of dragon lore may be the key to uncovering the lost egg. But Elizabeth can't stand Darcy's arrogance and doesn't trust him to care properly for a precious baby firedrake. After all, he already lost the egg once. What's to prevent it from happening again?

Can he win her trust and recover the stolen egg before it hatches and sends England spiraling back into the Dark Ages of Dragon War?

Jane Austen meets Anne McCaffrey's Dragonriders of Pern. A must-listen for Pern fans.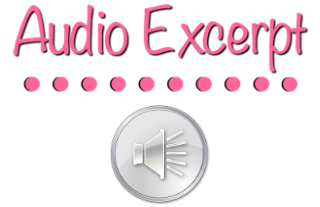 Five time BRAG Medallion Honoree and #1 best selling Historical Fantasy author, Maria Grace has her PhD in Educational Psychology and is a 16-year veteran of the university classroom where she taught courses in human growth and development, learning, test development and counseling. None of which have anything to do with her undergraduate studies in economics/sociology/managerial studies/behavior sciences. She pretends to be a mild-mannered writer/cat-lady, but most of her vacations require helmets and waivers or historical costumes, usually not at the same time.
She writes gaslamp fantasy, historical romance and non-fiction to help justify her research addiction.

Benjamin Fife has always had a passion for learning. With a mind that remembers all sorts of numbers and useless trivia, he regularly wins local radio shows and enjoys confusing people with sci-fi quotes.
Fife grew up in Southeast Idaho. He attended college at Idaho State University, where he met his future wife in their music theory class. They have been married nearly 20 years and now have six children and a whole menagerie of animals. When their oldest daughter was three or four years old they started reading aloud from novels every night at bedtime, and have continued the tradition ever since. The family loves exploring various worlds and topics through Fife's wonderful reading skills, which get better every year. They all have his Christmas Carol voices memorized (and the older kids are known to quote along with portions), since he has read it to them every December.
Benjamin enjoys all kinds of sci-fi and fantasy – both books and shows, is an extreme eclectic music lover, and prefers his chocolate to be of the 90% cocoa variety. Above all, he loves to be with his family. He loves recording audio books, and is delighted to tell people, "I've finally found what I want to be when I grow up!"

I received this audiobook as part of my participation in a blog tour with Audiobookworm Promotions. The tour is being sponsored by Benjamin Fife. The gifting of this audiobook did not affect my opinion of it.
Q&A with Author Maria Grace
Do you believe certain types of writing translate better into audiobook format?

I've had narrators doing both non-fiction and fiction books for me and it has all worked. I believe that if it reads well—it's engaging and interesting and hard to put down—then it will also listen well. But narrating excellent audiobooks is a really skill than not every narrator has.

Was a possible audiobook recording something you were conscious of while writing?

I thought a little about the possibility of doing audiobooks with the dragon series, but I was honestly so caught up in the complexities of creating the world that I didn't really process he whole audiobook potential until much later.

Were there any real life inspirations behind your writing?

Definitely, though I will absolutely not be naming any names! I will say this difficult people are far more likely to wind their way into my stories than easy-going, delightful ones. Large, old, dragons to be rather cranky. Apparently I know a lot of real life dragons if you now what I mean. LOL

What do you say to those who view listening to audiobooks as "cheating" or as inferior to "real reading"?

Being a research nerd and a college prof for 16 years, I'd point to the research that says audiobooks tap the same parts of the brain as reading does. That's pretty good evidence to suggest that there's no cheating involved in audiobooks!

How did you celebrate after finishing this novel?

By starting the next one. This particular story required a three book arc to tie up all the plot points (though each book had a definite plot of its own). So I was itching to start the next one once I'd launched the first.

In your opinion, what are the pros and cons of writing a stand-alone novel vs. writing a series?

Hands down, I prefer to write series. I love the opportunity to hang out with the characters over a long period of time and really get to know them. Series offer the chance to create far deeper and more complex worlds and stories and I just love that.

What's next for you?

Another book in the series! Seriously, I'm half way through the fifth book right now and hoping to have it done in March! If you'd like to keep up with news about it you can find me on RandomBitsofFascination.com.

Narrator Benjamin Fife's 'Top 10 Reason to be A Narrator'
Sometimes I get information before the general public

I become intimately familiar with each book I narrate, going through it no less than 3 times total in a relatively short period of time.

Ego. I love hearing that people love my work. The Positive reviews have far outstripped the negative & I'm able to learn from the negative, improve & run with it.

Last year I read probably twice as much as any other single year of my life because I was narrating all the time. I get paid to read books! How cool is that?

Catharsis. Not with every book, but many of the books I've performed have had some pretty emotional chapters that in performing them, I feel amazing after having done so. Kind of something I've discovered as I've gone that's an extra bonus.

I only have to do what I want. If a project doesn't appeal to me in some way, I don't audition for it.

Happier than I've ever been.

Flexible work schedule.

I get to be in on the creative process with some truly brilliant people.

Vicarious Adventures. I've yet to be outside of North America. Like book lovers since the world began, I experience so much through the worlds created from the minds of those truly brilliant people I'm able to work with.

Prize: Custom Statue of the Dragon 'Pemberly'
Jane Austen's Dragons Giveaway: Custom Statue of the Dragon 'Pemberly'
https://widget.gleamjs.io/e.js

Plugging you into the audio community since 2016.
Sign up as a tour host here.