Author: K.M. Pfeifer
Narrator: Gerard Marquez
Length: 8 hours and 8 minutes
Series: The Demons Inside, Book 1
Publisher: K.M. Pfeifer
Released: Jul. 9, 2019
Genre: Historical Thriller

The Hunchback of Notre Dame meets The Handmaid's Tale and YOU in this twisted rendition of history.

Claude is stricken by tragedy, and all fingers point at the Gypsies as the nation divides, and an empire falls. He is the king's best man and has been given orders to rid France of all their problems.

He promised peace.

Amidst his role in a barbaric hunt and corrupt justice system, Claude finds himself drawn to a young girl of this minority race and consumes himself with her and his own ideas of who she should be for him.

They gave him power.

Paranoia and twisted delusion begin to bind Claude's double life as a charming official, able to justify his every crime to his followers, but also a criminal narcissist with a blood obsession.

Now their new world must be paid for.

Will his desires for the girl soften his heart? Or will the Judge's Demon of hatred add fuel to the fire in his search for the leader of the rebellion rising against him?

Warning: graphic violence including torture, abuse, and rape.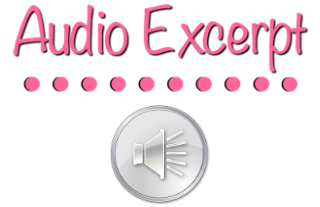 Pfeifer once lived on a school bus! Well, she still does, but she had so much fun with that building project that she's doing it again, only bigger! From buses to quirky bookshelves to words on paper, Khris loves crafting things together with passion and creativity using whatever tools are on hand. Her personal experiences working with the elderly and ill in their final months has also taught her so much about history and the human mindset. She has mixed those timeless narratives with a unique perspective that walks a line between thriller and mystery with a dash of romance to reach the largest audience possible in her writings, and hopes to share that experience with everyone that needs to hear these views and stories.

Gerard got his start at an early age, performing with various Opera companies and teams throughout Australia. After moving to America as an adult he made the transition into musical theater, and voice-over. Gerard has worked with various Opera and Musical theater companies throughout southern California and LA. Gerard has been working as a narrator and voice actor for the last few years now, and can't wait to help bring the listeners in to K.M. Pfeifer's dark Parisian world.

I received this audiobook as part of my participation in a blog tour with Audiobookworm Promotions. The tour is being sponsored by K.M. Pfeifer. The gifting of this audiobook did not affect my opinion of it.
Q&A with Author K.M. Pfeifer
Was a possible audiobook recording something you were conscious of while writing?

Not at all. My fear was that I would have to record it myself. I don't have the kind of range to do multiple character voices, especially male voices. I assumed that audiobooks were always read by either the author or some big shot studio that only worked with traditionally published books. It never once occurred to me that this would be possible when I first wrote the book. It wasn't until a long while after I published that another self-published author put out a blog post about his process, giving resources and links to show how it's done, that I even dreamed of the possibility.

How did you select your narrator?

I had a few friends to help me. We all listened to the auditions, but one of my best friends is an avid audiobook listener, so I trusted his opinion the most. He told me that even though my book is not the type of book he ever really listens to, Gerard's audition piece made him consider giving a new genre a chance. That's how impressed he was. Based on his reaction, I knew we were done listening to auditions; the choice was made.

How closely did you work with your narrator before and during the recording process?

Did you give them any pronunciation tips or special insight into the characters? I had given Gerard a pretty good list of what I wanted before we started, so during the recording phase, I just let go and trusted his work. After he sent me his first round, we emailed frequently and kept in good contact about any adjustments or tweaks that needed to be done, but overall he did a good job and was very responsive to any changes that were made.

Is there a particular part of this story that you feel is more resonating in the audiobook performance than in the book format?

Yes. My book has some very dark scenes in it that I think Gerard managed to make even more emotional when you hear it and experience it through his voice than you do when you simply read it on paper. Hearing the fear in a victim's voice, or the passion in a fight, I think, is much more resonating to a listener.

Are you an audiobook listener? What about the audiobook format appeals to you?

I fell in love with audiobooks when I realized I could "read" what I wanted without stressing about finding time to actually sit down and open a book. I have had long commutes to work and audiobooks have really helped with the drive time. I can also do my other work while still enjoying a good book.

If this title were being made into a TV series or movie, who would you cast to play the primary roles?

For Claude I had originally pictured Alan Rickman because my idea of Charles was Timothy Spall. And they worked well together. But I guess I will have to really think hard on a new dream actor for Claude. I pictured Helena Bonham Carter as Rosa from the very beginning (still do), Zachary Quinto as Nikolais Quinn, and for Marie I imagine someone like the lovely Naomi Scott. She is a British-Indian actress, and Marie is a British-Indian cellist. So they fit hand in hand.

What do you say to those who view listening to audiobooks as "cheating" or as inferior to "real reading"?

I'd give them the cliche "don't judge until you've walked a mile in that person's shoes." There are a million different reasons why people choose audio over "real reading." Maybe they struggle with their sight and can't see the words, or maybe they can't hold a physical book or e-reader because of a condition. Maybe a person doesn't have the ability to stop and sit down to read like they used to, but they really want to know what happens, or maybe it's just an overall preference. Whatever their reason is, iIt still requires a level of imagination to get into the story and picture who is doing what, what a character looks like, and the general scene.

How did you celebrate after finishing this novel?

I put away my computer for a week, and made myself forget about the actual process of writing. I traveled a bit and just played with stories in my head while hiking a few mountains, and then relaxing on the beach for a few days. I retreated and reset myself to get ready to finish the next book.

Do you have any tips for authors going through the process of turning their books into audiobooks?

Work WITH your narrator. Be a team. Ultimately the success is on both of you, especially if you choose a royalty share option. So make sure when they send you back their work, listen to

every

minute of it. Mistakes happen. Just like you had mistakes that an editor caught and corrected for you, they will have little mistakes here and there, so make sure you pay attention. Be kind, they're your partner in this journey, but make sure the book is the best it can be. Nothing is more annoying as a reader when you're taken out of the story because of a repeated sentence that could have been caught in editing, or the pronunciation of a word/name keeps changing.

What's next for you?

Currently I am finishing up the second novel in this series and getting it to an editor soon. I've already shown the narrator bits and pieces of it, and we can't wait to get started. Then I will really be getting to work on the third, it's still in a very rough first-draft phase, but I am working diligently on getting it ready as well.

K.M. Pfeifer's Casting Picks
Claude- I had originally pictured Alan Rickman (Snape) when I wrote this years ago, but a good second would be Paul McGann (Queen of the Damned)

Charles- Timothy Spall (Peter Pettigrew)

Joseph- Sam Riley (Maleficent)

Rosa- Helena Bonham Carter (Everything awesome)

Marie- Naomi Scott (Aladdin)

Nikolais Quinn- Zachary Quinto (AHS, Star Trek)

Not very popular songs, but each of these inspired a scene or piece of the novel, but that would involve a few spoilers to tell which 🙂 -K.M. Pfeifer
My Enemy- Hans Zimmer

The Wolf- Fever Ray

To Feel Alive- IAMEVE

Stampede- Alexander Jean

Mad World- Jasmine Thompson

Carol of the Bells- Lindsey Stirling

Safe and Sound- Taylor Swift

Hysteria- 2Cellos

Paint it Black- Ciara

Sep. 26th:
Country Road Reviews
4 the Love of Audiobooks
Sep. 27th:
Dab of Darkness Book Reviews
Viviana MacKade
Sep. 28th:
Valerie Ullmer | Romance Author
Nesie's Place
Sep. 29th:
Shedevilreads Bookstagram
The Book Junkie Reads . . .
Sep. 30th:
Jazzy Book Reviews
The Book Addict's Reviews
Oct. 1st:
Eileen Troemel
My Creatively Random Life
Oct. 2nd:
Nyx Blogs
Always Love Me Some Books
Turning Another Page

Plugging you into the audio community since 2016.
Sign up as a tour host here.